Clothing Safety: Keeping Your Kids Safe with What They Wear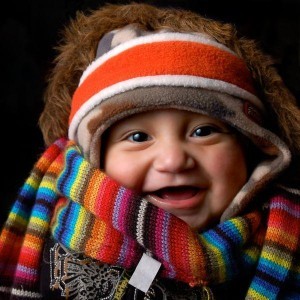 Clothing is a basic part of our everyday lives. While our clothing provides warmth and protection against the elements, you may be surprised to know that clothing also pose dangers to young children. It is important to choose what your kids wear to ensure your safety. Some of the potential risks of clothing include:
Drawstrings or hoods can get caught on items such as fences, playground equipment, or vehicle doors, which can strangulate children.
Loose buttons or decorative items in the clothing can cause choking in children.
Clothing can cause severe burns if they catch fire.
Hazard awareness, safe environment, proper supervision, and participating in age-appropriate activities can help prevent clothing-related injuries to children.
Managing Risks Related to Clothing
The risks with clothing are ever present. However, you can do something to manage these risks:
Fire/Burns
Always keep matches, lighters, and open flames out of children's reach.
Wear snug-fitting sleepwear with tight wrists, ankles, and waists. Snug-fitting clothes are less likely to catch fire or other ignition sources.
Do not allow your kids to wear loose or baggy T-shirts when sleeping.
Make sure all children's sleepwear meet current clothing standards.
Teach children what to in case their clothing catches fire (Stop, Drop, and Roll).
Make sure children are adequately supervised when around campfires, stoves, burning candles, and fireplaces.
Some recommendations when choosing sleepwear for children:

When selecting loose-fitting sleepwear (such as bathrobes or nightgowns), choose clothing that are made of fabrics that are slow to burn or difficult to ignite, such as nylon and polyester.
Avoid sleepwear with very long trimmings (2 in at the most). Ruffles, frills, and loose edges should be at the neck area only.
Strangulation/Suffocation
Avoid using clothing with draw-strings; instead choose clothes with safe closures such as buttons, elastic, snaps, and Velcro.
Choose clothes with detachable hoods, usually with snap or Velcro attachments, rather than fixed hoods.
Make sure that buttons and decorative items are properly fastened to the clothing.
Instead of using scarf, have children wear a balaclava or neck warmer. If using scarf, make sure that the ends of the scarf are tucked beneath their jacket. Never allow children to play around or use the playground while the scarf is on.
Before playing on playground equipment, make sure that children remove their bike helmets.
If possible, remove drawstrings from the waists, hoods, and bottoms of jackets and other clothes, and replace it with other closures to secure the hood.
Ensure that children are closely supervised while using playground equipment.
Additional tips
Choose shoes that use Velcro fasteners, or keep shoelaces tied properly.
Check the seams in mittens and sick of young children to see if there are no loose threads that can wrap up small fingers or toes, causing impairment in blood circulation.
Prevent injuries due to improper use of backpacks:

Teach children to wear the straps over both shoulders to distribute the weight evenly and to reduce strain on shoulder, back and neck muscles.
Make sure the backpack weighs no more than 20% of the child's body weight.
Choose backpacks that have wide straps to help maintain adequate circulation and prevent numbness.