Firefighters in a rural area of the Central Okanagan can become first medical responders. According to the Wilson's Landing Fire Department they reported that about ½ of its crew were already trained as first medical responders.
Timely response
The Fire Department is located on the west shores of Okanagan Lake. It also includes the Westside Road from Trader's Cove to Shelter Cove. In times of emergencies the people in the area will not wait for ambulance to arrive, and there is a possibility that they will have difficulty locating the area. Whereas the local fire department knows the entire neighborhood and can immediately be provided with first aid and CPR.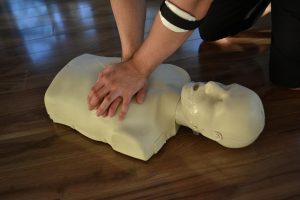 According to the fire chief, Don Bennison, in the past years, we have done everything that we could such as fighting fires, prevention of fires and protecting the lives of our people. We have trained our crews and half of the firefighters are now first responders and can provide first aid and CPR to any casualty in the area. We are looking for more challenges and will face them head on. Furthermore Bennison said that some of the crews knows how to deal with injuries and give assistance to people in distress or needs help. When we encounter an incident and waiting for an ambulance to arrive, we can prepare that victim for whatever he/she needs. An AED or an automated external defibrillator will always be carried anywhere for any possible heart attacks. Then we wait for the B.C. Ambulance Service and we will work under their support.
Robert Baker of Wilson's Landing Fire Department, according to him, crews will work together to calm down the area, provide first aid and CPR, making sure the victim is safe and transfer of the victim to a higher level of care, which is the British Columbia Ambulance and eventually to the hospital.
The training of the crew took about one year and a half and ranging from first aid to AED operation to triage. Triage is the process of determining the priority of treatment of the patients basing on the severity of the condition. They will face whatever they will encounter and whatever is there, we deal with.
For more information about this story, click here.
LEARN MORE
Learn how to help by enrolling in a first aid course and for more information, check out these sources:
https://www.webmd.com/first-aid/default.htm
https://www.healthline.com/health/first-aid/cpr