A woman about 27 years old from Kingsclear First Nation is dead after being hit by a pickup. According to the Royal Canadian Mounted Police, Cpl. Jean-Francois Martel, the woman was attempting to cross the highway.
Dangers on the road
The paramedics, the firefighters and the Royal Canadian Mounted Police Keswick detachment responded to the incident that happened on Route 102 about 9:45 on a Friday evening. Furthermore Martel said that they found some bystanders and the woman unconscious and unresponsive. The victim was immediately provided with CPR and first aid by paramedics but was not revived due to her severe injuries. Alcohol, speed and drug are not to be blamed in the incident. The driver of the truck is man in his 50's and the only occupant of the vehicle when the incident happened.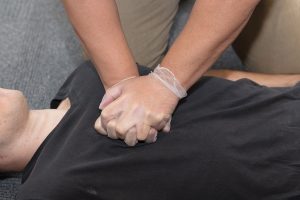 The RCMP will not confirm the identity of the dead woman. Justice and Public Safety of New Brunswick stated in news that the victim is a 27 year old woman named Alisha Paul was killed in a car-pedestrian collision. Paul was an inmate and still under custody with the provincial correctional system. She was given an early release. According to the department the collision happened after the release of Paul. After the collision some bystanders provided first aid on Paul before the paramedics and the police arrived in the area. The sentence of Paul would have expired 12 a.m. Saturday.
According to Martel, the particular area where Paul was crossing is part the "old Trans-Canada highway". The collision happened in complete darkness. It was pitch black and the area have no streetlights. The speed limit for vehicles in the area is only 100km/hour and there is no crosswalk nearby. There is a big convenience store and a gas station across the street where the incident happened.  It is common for people to cross the street to go to the convenience store.
The police continues investigating the fatal collision and no charges had been laid on the suspect. The death of Alisha Pau will be investigated by the Coroner Services of the province because it a death of an inmate in custody.
For more information about this story, click here.
LEARN MORE
Learn how to help by enrolling in a class on CPR and for more information, check out these sources:
https://www.wikihow.com/Do-Basic-First-Aid
https://www.webmd.com/first-aid/cardiopulmonary-resuscitation-cpr-treatment
https://www.webmd.com/first-aid/bleeding-cuts-wounds